Automation Plant, Assembly Line & Cleanroom Facilities
In Technology
Our capabilities
More than 10 SMT lines with a total capacity of more than 100 million mounting points in a month, with solder paste printing and adhesive bond dispensing capabilities.


Fine pitch placement of up to 0201 (0603) chips.


Integrated Circuit (IC), Quad Flat Package (QFP), Ball Grid Array (BGA) and Chip Scale Package (CSP) mounting enabled.


Lead-free soldering process with N2 rectofeed capability.


Auto-insertion machines with Eyelet, Jumper, Axial and Radial Technology.


New Product Introduction (NPI), Engineering and Prototype-Built with applied Design For Excellency (DFX).


Complete Box Build and Turnkey Projects.


End Product Life Cycle (PLC) and Rework.


Medical assembly with Class 10K Cleanroom Facilities.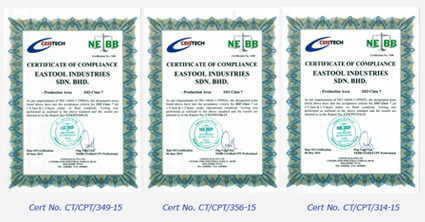 We are endowed with state-of-the-art equipment to support our know-how shown as below :-
Surface Mount Insertion Machines
Auto-insertion Machines
Auto-optical Inspection systems
Spray Fluxers
Wave Soldering Machines
ICT Testers
BGA Rework Stations
Solder Paste Inspection Machines (SPI)
X-Ray Inspection Systems
Ultra-sonic Welding Machines  

CCTV Security and Featuring Systems

PCB Routing Machine

RF & Digital TV laboratory Equipments

CMM, Profile Projector

Temperature Chamber